Mevive International™ is a prominent name in the food industry excelling in the supply of finest quality seasoning products. We cater to all segments of the food industry offering value added products meeting highest quality standards & assuring prompt delivery. Established in 1994, we carry over 2 decades of experience and expertise in the field of natural seasoning products.
We have regular alliances and contracts with farmer groups which allow us to work closer to the origin of the raw materials and offer the finest quality of seasoning products to our customers within India and across the globe. We constantly strive to meet our customer demands and go the extra mile to come up with the right product suitable for all food applications.
Mevive International is a one of the leading seasoning products supplier and exporter. We are providing a seasoning product such as spices, dehydrated vegetables, and spray dried fruits with finest quality.
---
Spices are ingredients rich in flavor and aroma used as seasoning in food applied. Spices are value added and offered in various forms suitable as per customer specification. We Supplies and exporting different types of spice like Fennel, Clove, Chili, Turmeric and so on which guarantee the freshness, quality, and selection you'll find missing in the market.
Pepper
Chili
Coriander
Ginger
Cumin
Turmeric
Cardamom
Clove
Fennel
Nutmeg
Fenugreek
Mace
The details about our spices: Spices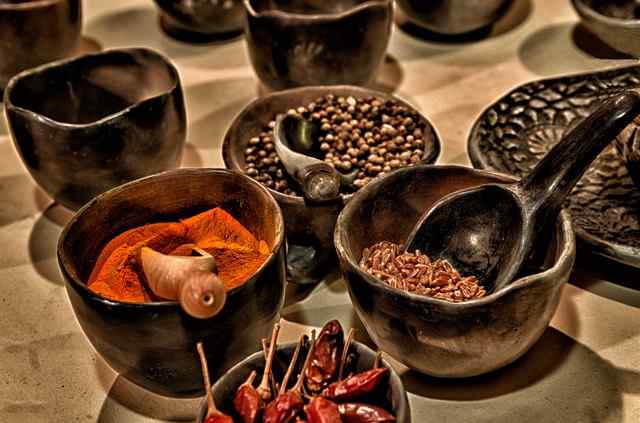 Leading Supplier and Exporter
Dehydration in the vegetable is a process which removes the moisture content of a material to a level where micro-organism may not be able to grow and spoil it. By undergoing this process life of the vegetable powder can be increased. Dehydrated vegetable powders are delicious and nutritious!
By using conventional fresh fruit will cost you more time, money and wastage. To ensure these we Supplies and export dehydrated Vegetable powder which is manufactured and processed under industry standard guidelines
Dehydrated Garlic
Dehydrated Onion
Dehydrated Potato
Dehydrated Carrot
Dehydrated Cabbage
Dehydrated Chives
Dehydrated Green Chilly
Dehydrated Tomato
Dehydrated Tamarind
Dehydrated Beans
Dehydrated Beetroot
Dehydrated Raw Mango /Amchur
For More details about our dehydrated vegetables products: - Dehydrated Vegetables powders, Flakes, Granules
Industrial Standard Quality
Spray Dried Fruit powder is in the process of converting the natural fruit liquid into powder form. This gives a more tasteful and good for health. Which provides a long storage life and it's reduced the storage space.
Mevive International provides an 100% natural spray dried fruit powder with industrial standard quality. We are leading Supplier and Exporter of all varieties of spray dried fruit powder
Spray Dried Pineapple Powder
Spray Dried Orange Powder
Spray Dried Mango Powder (Totapuri)
Spray Dried Mango Powder (Alphonso)
Spray Dried Papaya Powder
Spray Dried Guava Powder
Spray Dried Banana Powder
Spray Dried Gooseberry Powder
Spray Dried Custard Apple Powder
Spray Dried Lemon Powder
Spray Dried Watermelon Powder
Spray Dried Tamarind Powder
Spray Dried Strawberry Powder
Spray Dried Honey Powder
Spray Dried Fig Powder
Dehydrated Ginger
Spray Dried Black Grape Powder
Spray Dried Caramel Powder
Spray Dried Chickoo Powder
Spray Dried Beetroot
Spray Dried Tomato Powder
For more inquires and details about our fruits powder: - Best spray dried Fruit Powders
Mevive International obtain the finest quality natural Green leaf which is arranged and cleaned for shade drying/air drying under controlled conditions, until the point that the leaves are fresh.
We ensure that none of the unstable properties is lost whenever amid the drying procedure. This is a 100% natural item which is free from pesticides and consents according to EU standards.
Our Green Leaf Ingredients Products:-
Dried/Dehydrated Fenugreek Leaf
Dehydrated Fenugreek Leaf (Whole) (Kasurimethi)
Dehydrated Fenugreek Leaf Powder (Kasurimethi Powder)
Dried/Dehydrated Curry Leaf
Dehydrated Curry Leaf (Whole)
Dehydrated Curry Leaf Powder
Dehydrated & Roasted Curry Leaf Powder
Dehydrated & Oil Roasted Curry Leaf Powder
Dried/Dehydrated Bay Leaf
Dehydrated Bay Leaf (Whole)
Dehydrated Bay Leaf Powder
Dehydrated & Roasted Bay Leaf Powder
Dehydrated & Oil Roasted Bay Leaf Powder
Dried/Dehydrated Mint Leaf
Dehydrated Mint Leaf (Whole) (Pudina Leaf)
Dehydrated Mint Leaf Powder (Pudina Leaf Powder)
Dried/Dehydrated Coriander Leaf
Dehydrated Coriander Leaf (Whole)
Dehydrated Coriander Leaf Powder
Dried/Dehydrated Bay Leaf
Dehydrated Bay Leaf (Whole)
Dehydrated Bay Leaf Powder
Dehydrated & Roasted Bay Leaf Powder
Dehydrated & Oil Roasted Bay Leaf Powder
Dried/Dehydrated Spinach Leaf
Dehydrated Spinach Leaf (Whole) (Palak)
Dehydrated Spinach Leaf Powder (Palak Powder)
For more details about our Dehydrated Green Leaf Ingredients : Dehydrated Green Leaf Ingredients
India Address
Mevive International Food Ingredients.
M3, Mayflower Metropolis, Udayampalayam Road,
Sowripalayam, Coimbatore,
Tamilnadu, India - 641028
sales@meviveinternational.com
Direct Sales: 9600927262
UAE Address
MEVIVE GENERAL TRADING LLC
Office No 5, 10th Floor
Unique Business Centre, AB Plaza 8, Al Qusais
UAE
ops.dxb@meviveinternational.com
Direct Sales: +971 54 722 2577, +971 58 826 6868, +971 52 514 0926